Your Administration Centre is moving forward!
It meets your needs and adjusts to them in real time. With it, improve your customer knowledge and optimise the management of your payments. Your new portal will make life easier for all your daily analysis tasks.
A move towards an original and highly customised experience.
Create a homepage which reflects your identity:
You can add your favourite widgets to your homepage. Select the most appropriate from a wide range of widgets and select the layout you prefer.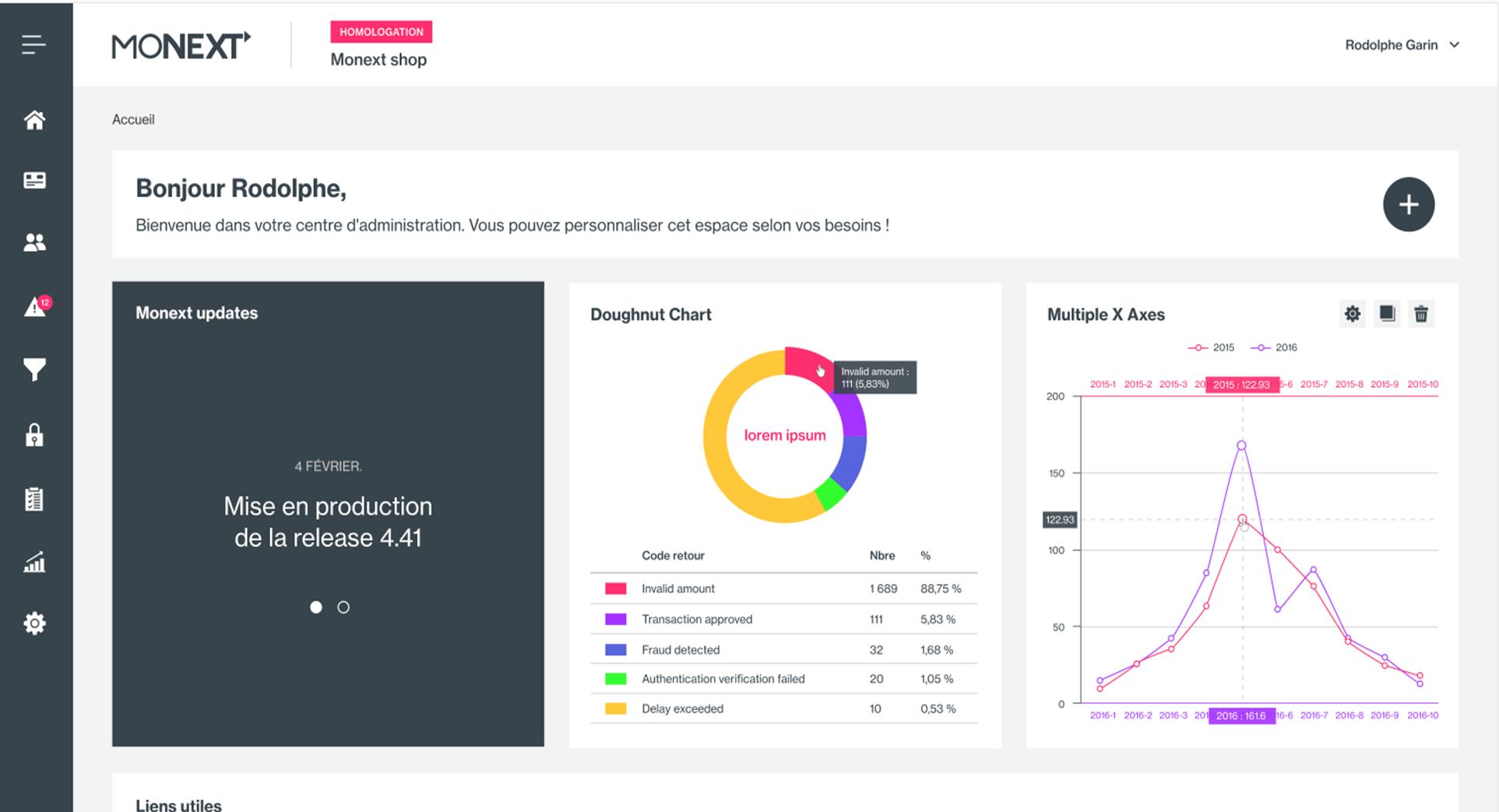 You can create your own dashboards using many available indicators. Pin your favourites on the homepage, and create a library with the dashboards you use the most.
The rest remains unchanged, but keeps on improving!
All the available functionalities are still there, but have been simplified and overhauled for improved user-friendliness and design.
From browsing assistance (tooltips, pop-ups, useful links) to the simplification of the more complex screens for a more streamlined version, we have also added dynamic and progressive breadcrumbs: everything has been designed to allow you to spend less time and to optimise your browsing to focus on what matters most: your business.
A gradual change
As we don't want to change your habits suddenly, we have planned a gradual migration from the current Administration Centre to the new one.
What you will see as of 6 january :
A brand-new home page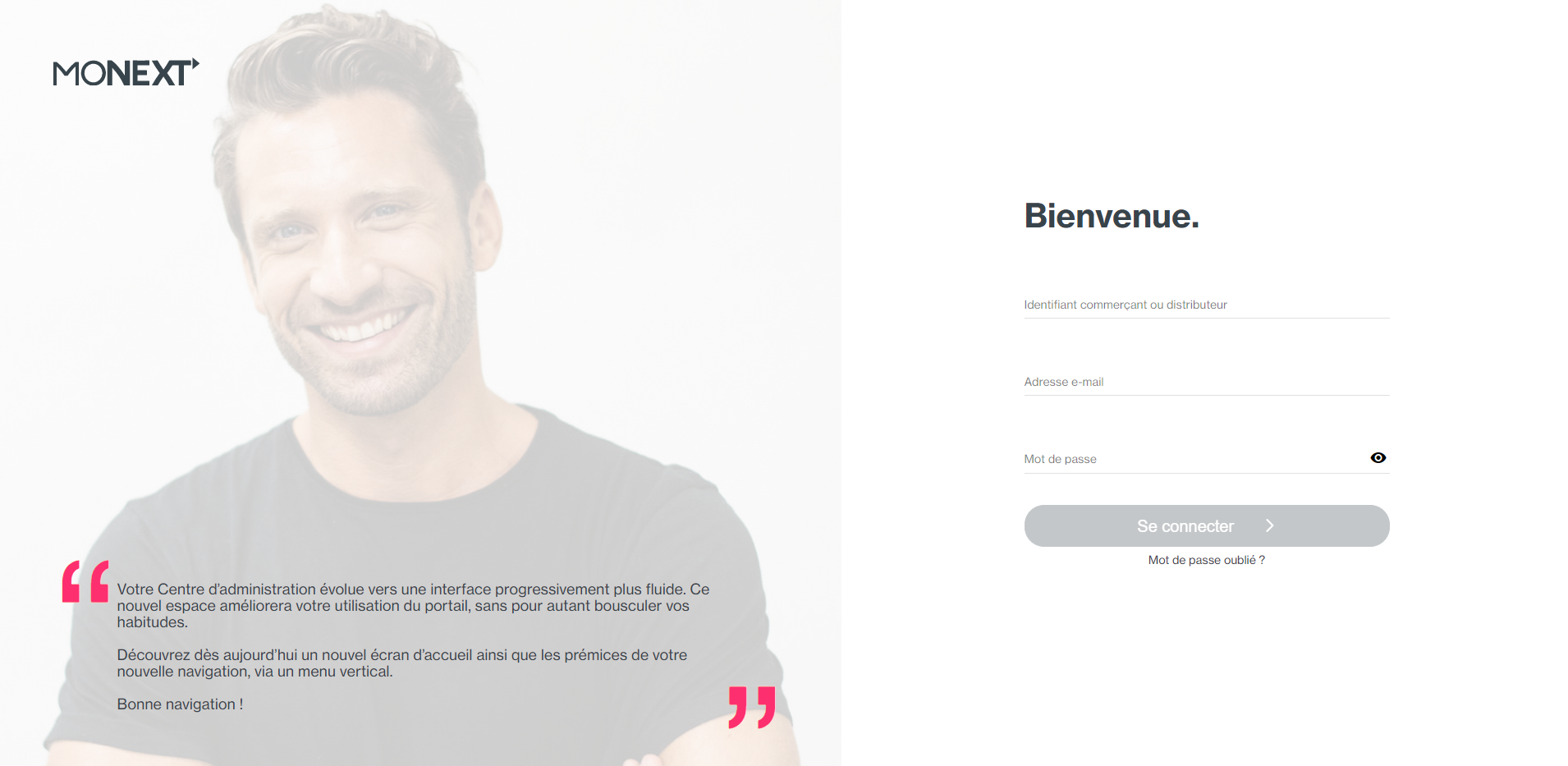 More modern and user-friendly, you can access your space from the homepage with the same login details as the previous version:
Merchant ID
Email address
Password
New vertical browsing!
You can now browse via a vertical menu on the left (and not horizontally).
The menu contents remain identical for now, leaving you the time to get used to this new version.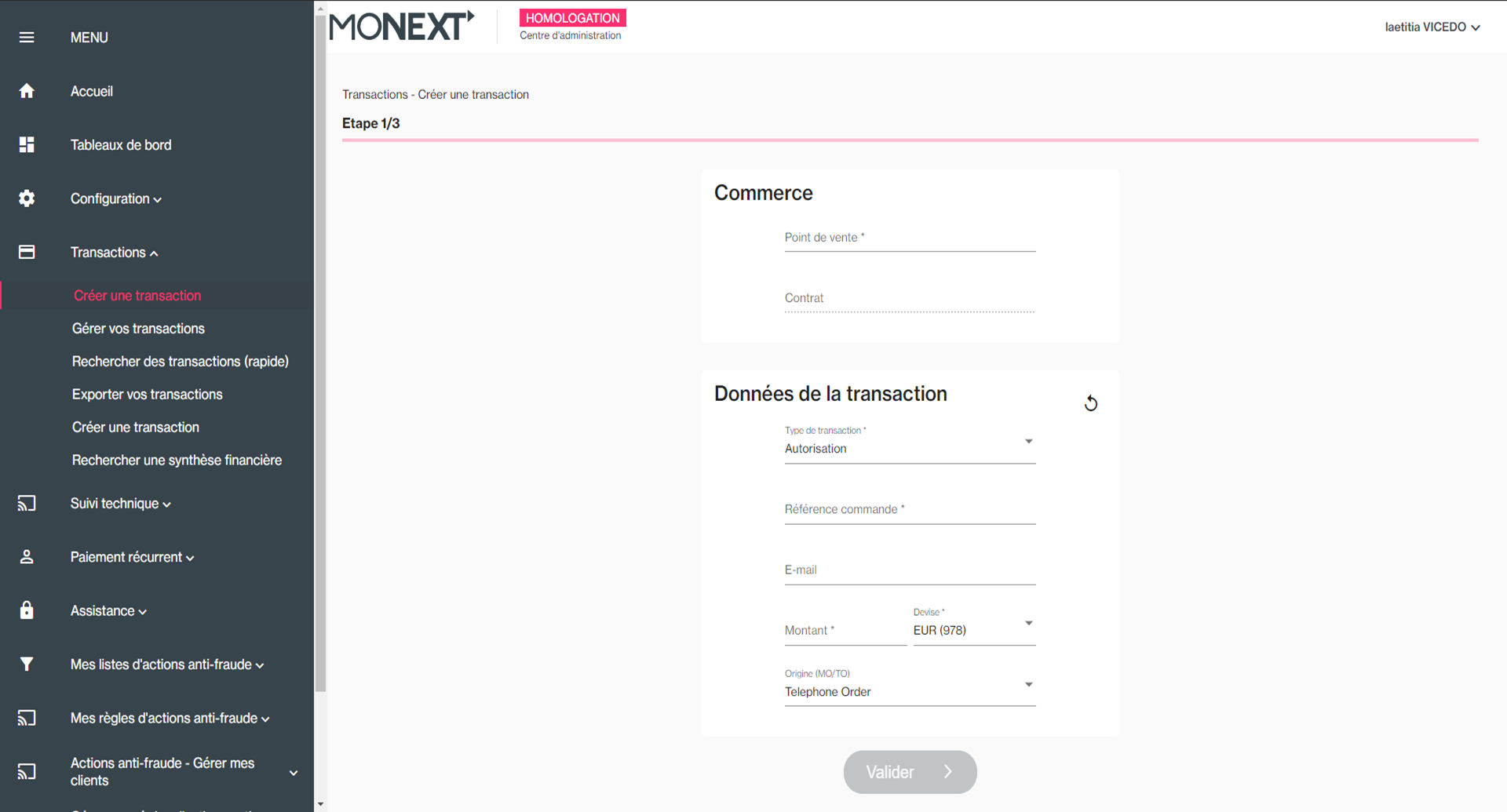 Your administration center transformation will be gradual, till end of septembre 2021.
Ultimately, all the functionalities of your Administration Centre will be available in a REST API. You will then simply be able to integrate the functionalities you use the most into your own systems.
Une question, une remarque, un besoin ?
A question, a comment, a requirement?
The Client Success team is on hand should you have any questions regarding this new interface. Contact: feedbackca@payline.com